Microdermabrasion
Microdermabrasion is a state-of-the-art skin rejuvenation system that gently abrades
the surface of the skin using fine crystals, bristles or diamond tips. A controlled vacuum lifts off the dry, damaged cell layers, leaving behind smoother, more vibrant skin. With progressive treatments this exfoliation procedure can remove damage caused by age, the sun and other environmental factors, leaving the skin looking years younger.
The procedure works very well with chemical peels and non-inflammatory acne since it helps to open pores and accelerate skin cell turnover. Over a series of treatments, microdermabrasion softens fine lines and wrinkles while correcting blemishes to the skin.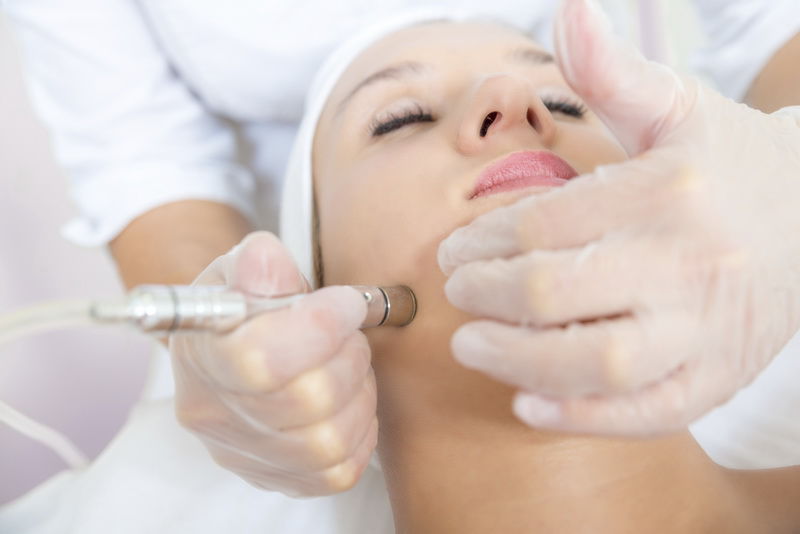 Pricing
DIAMOND MICRODERMABRASION
One Session $85
Two Sessions $160
Three Sessions $220
Each session lasts 60 minutes.
One session microdermabrasion + Deluxe Facial (90 mins) $205 Now $110
"Most popular "
include:
Cleanse
exfoliate
steam
Extraction
serum
Mask
Heavenly back, shoulder and face massage
CRYSTAL MICRODERMABRASION
0ne Session $95
Two Sessions $180
Three Sessions $245
Each session lasts 60 minutes.